About Me
My Mission
My Mission
I seek to serve those individuals who need the services of a competent and personable individual.
I am committed to always putting you first. In order to accomplish this, I must maintain my technical competence, never place myself in a conflict of interest, always give a totally unbiased opinion, accurately access your needs, and fairly bill for my services.
I seek to build a reputation, based on my actions, of being a quality and ethical professional in Sonoma County.
I strive to treat all individuals as I would like to be treated – fairly and with courtesy, honesty and respect.
Our Team
Edward F. Elordi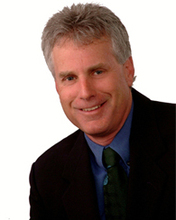 ed@elordicpa.com
(707) 578-2349
I am a simple guy who loves to play golf. In ten words or less, this may be the best description of me.
When you engage the services of a professional, in most cases you are embarking on a long-term relationship. It's a good idea to get to know your travel partners as best you can.
I was born in San Francisco on January 18, 1954. I spent the first 13 years growing up in San Bruno, just south of San Francisco. I enjoyed school and learning new things, played second base for several years on a local Little League baseball team, and took up the game of golf at the same time my father did. I grew up in a house adjacent to the San Bruno Park, and my summers were full of park activities with neighborhood friends. At age 13, my parents moved to Santa Rosa. My sister, Barbara, had just graduated from Mercy High School in Burlingame. She stayed there after graduation and entered the convent of the Sisters of Mercy. She eventually became a Sister of Mercy nun, and stayed in the Mercy Order for over twenty years. My sister is no longer a Sister of Mercy nun, but is very active in her occupation as a grief counselor for Catholic Charities in San Francisco. She resides in San Mateo.
The first thing my parents did in Santa Rosa was open an ice cream, candy and gift shop in Coddingtown. They owned and operated "Shaw's" for several years. At the young age of 13, I was waiting on customers and dishing out change at my parent's ice cream parlor. It was a great experience, and great fun.
After my parents sold "Shaw's", my father decided to become a real estate salesperson. He eventually became the broker/owner of "Elordi Realty", which my parents owned and operated until my father's death in1991. My mother obtained her real estate license also, and became Elordi Realty's #1 salesperson. She continued a career in real estate until her death in 2004.
While my parent's were busy doing their thing, I attended Cardinal Newman High School, graduating in 1972. My high school years were filled with a desire to learn new things, and golf. I was the #1 man on the Cardinal Newman golf team all four years I was there. I definitely had back then a passion for the game of golf, a passion that has never left me.
After high school, I attended Menlo Junior College in Menlo Park for two years, and followed that up by transferring into Stanford my junior year. At both Menlo and Stanford, I played on the varsity golf team. Many of my closest friends today go back to my years at Menlo and Stanford.
I went to work for International Harvester Company in their accounting department in Oakland after graduation from Stanford. After just one year of working at IH, I decided to become a CPA, and in order to accomplish this, I needed to go back to school. So off I went to the University of Santa Clara's MBA program, where I received my MBA degree in about two years.
While in the MBA program, I worked part-time in the San Jose office of "Arthur Young", which at the time was one of the Big 8 accounting firms. After obtaining my MBA degree, I turned down a job offer at Arthur Young and accepted instead an offer at Pisenti and Brinker, CPA's in Santa Rosa. I remember very clearly why I chose to go to work for a local Santa Rosa firm rather than a national Big 8 CPA firm. I wanted to work with smaller individual clients where I could make a difference, rather than big corporate clients.
I worked at Pisenti and Brinker for five years, from 1979 through 1984. I left there to start out on my own. Since 1984, I have owned and operated Edward F. Elordi, CPA, a sole proprietorship here in Santa Rosa.
I was blessed with great parents. My father taught me to "be my own man", to not be a follower. My mother's message was that I was as good as the next guy, neither inferior nor superior to anybody. Over the years, I have embraced these values carefully passed down to me.
I believe very deeply that an individual's passions are worth pursuing, nurturing, and hanging onto. What I like most about doing what I do, is I get to listen to my client's passions, and then they invite me into their world to assist with the pursuit of these passions. I believe my primary job is to listen. Only by listening can I discover your unique passions, goals, and dreams.
If you have a story, I would love to listen to it.